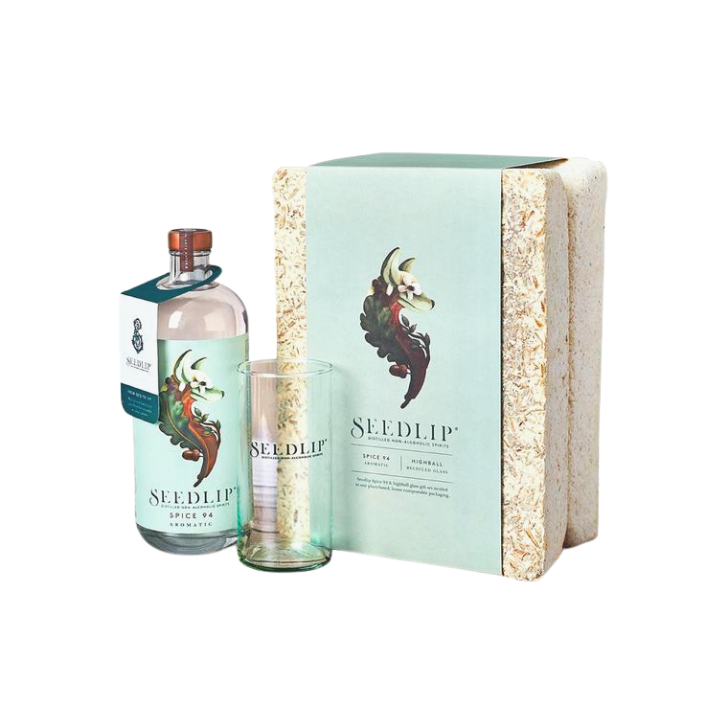 Seedlip Spice 94 Mycelium Gift Set (70cl)
Fully biodegradable, recyclable & compostable this is our most sustainable gift set yet – & it's made of mushrooms! It includes a full-sized bottle of Seedlip Spice 94, a 100% recycled highball glass & a Thyme seed paper neck tag, all nestled in our plant-based home compostable packaging.
The box itself is composed of biomass and mycelium, the root structure of mushrooms, which creates a durable, lightweight, alternative packaging material that breaks down in compost or flower beds in 40 days.
Profile: Aromatic
Plants: Allspice berries, Cardamom, Oak, Lemon peel, Grapefruit peel, Cascarilla bark
Volume: 700mls