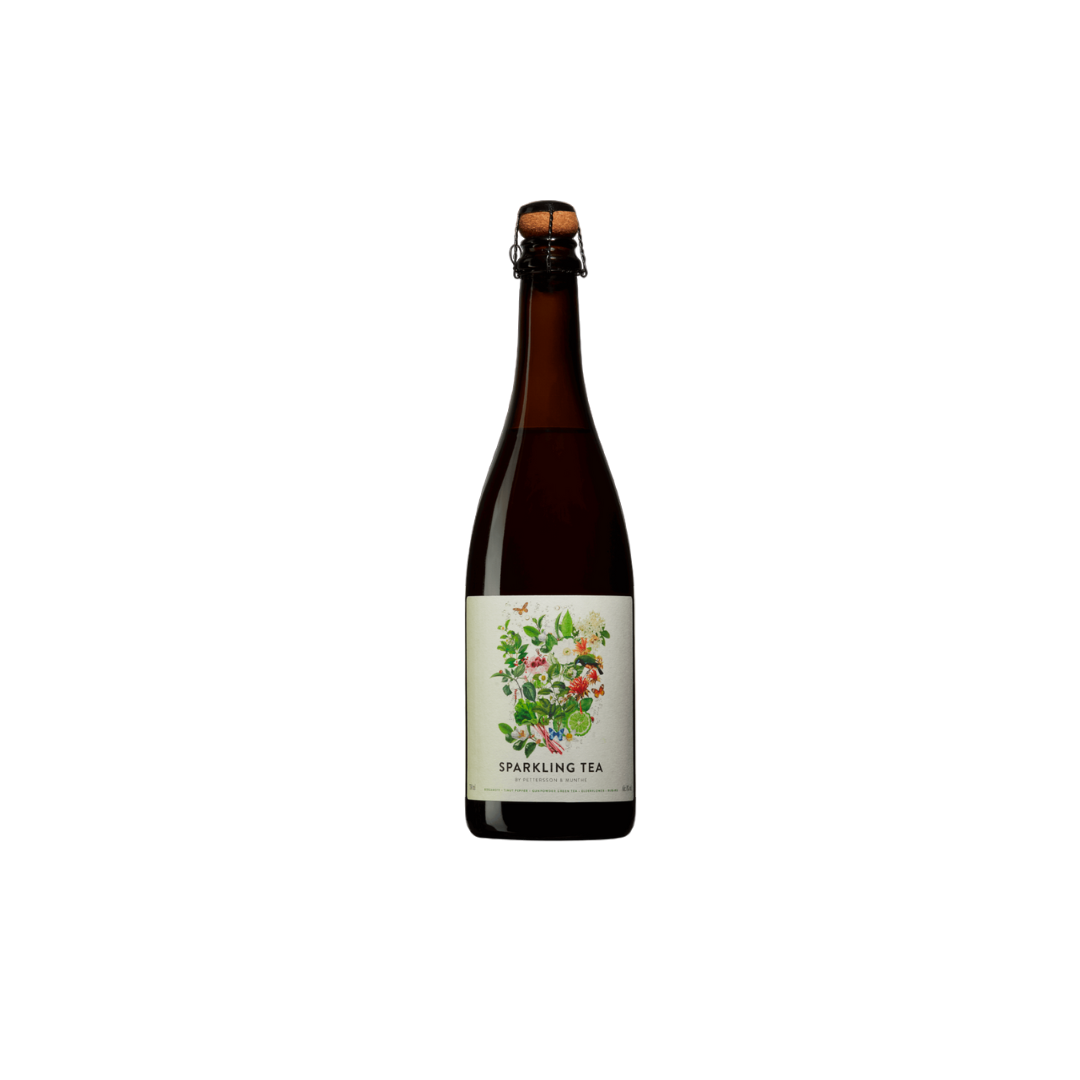 Pettersson & Munthe Sparkling Tea
Pettersson & Munthe Sparkling Tea is a dry, sparkling drink with a clear taste of tea, which is followed by floral notes of elder and fresh citrus notes from bergamot and thyme.
The product contains organic green Gunpowder tea, thyme, bergamot, rhubarb, elder and grape.
Pettersson & Munthe consists of the entrepreneurial duo Karin Pettersson and Caroline Munthe Mossvall. Based on Gotland, they have been running their company together since 2020, where the focus is currently on their first product on the market: Sparkling Tea by Peterson & Munthe. The idea for Sparkling Tea was born during a dinner on a warm summer evening in 2019. Karin and Caroline ended up in a discussion about the range of non-alcoholic drinks. Karin was pregnant at the time and strongly felt that there was a gap in the market when it came to natural, balanced and sophisticated drinks to choose from.
The characteristic tea flavor combined with a bouquet of flowers, topped with a fresh note of Bergamot Citrus and Timut pepper will trigger a veritable explosion of taste.
Enjoy it as it is, ice cold on a warm summer day, sipping it at the Christmas mingle or together with your favorite food and friends.