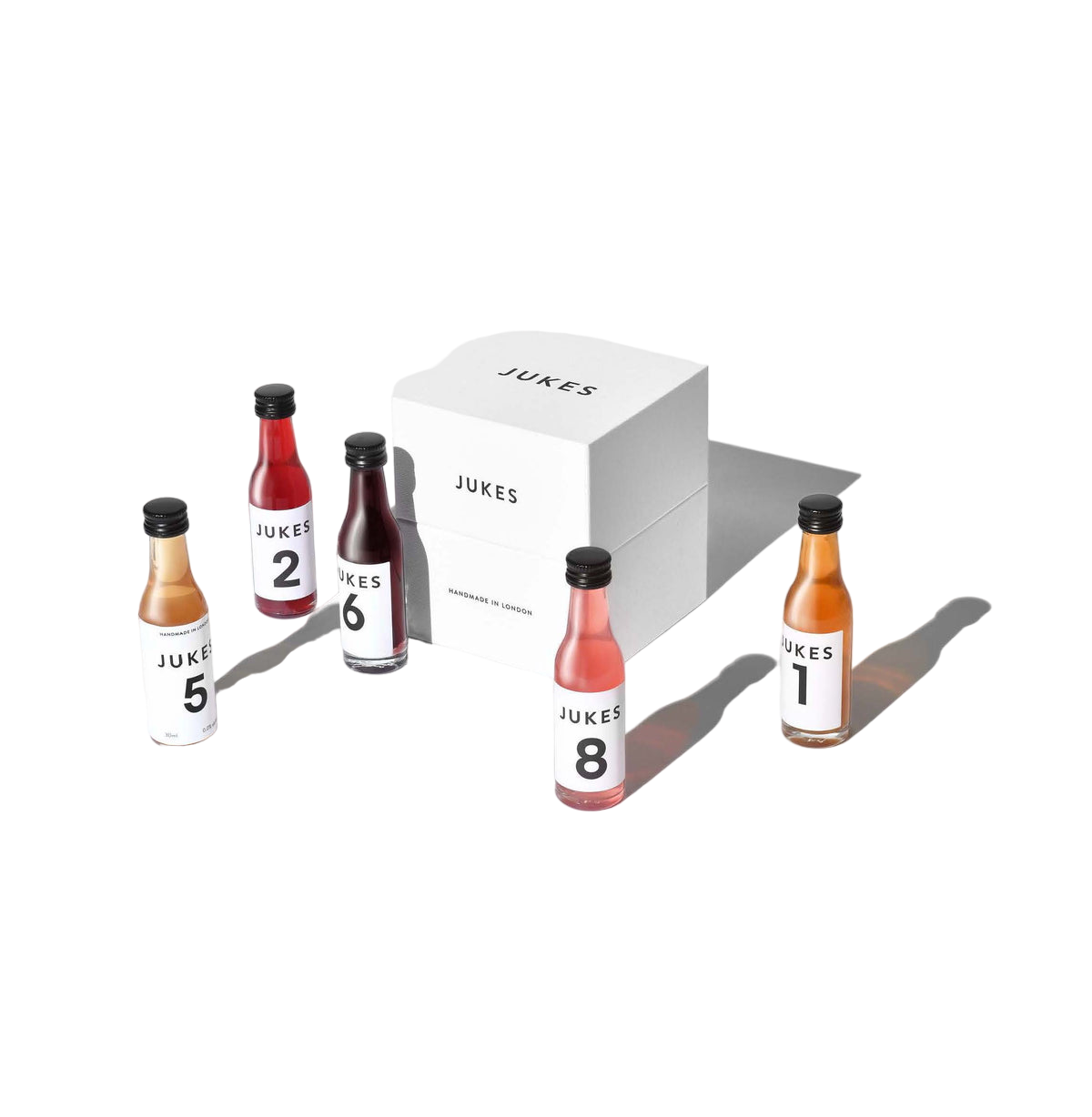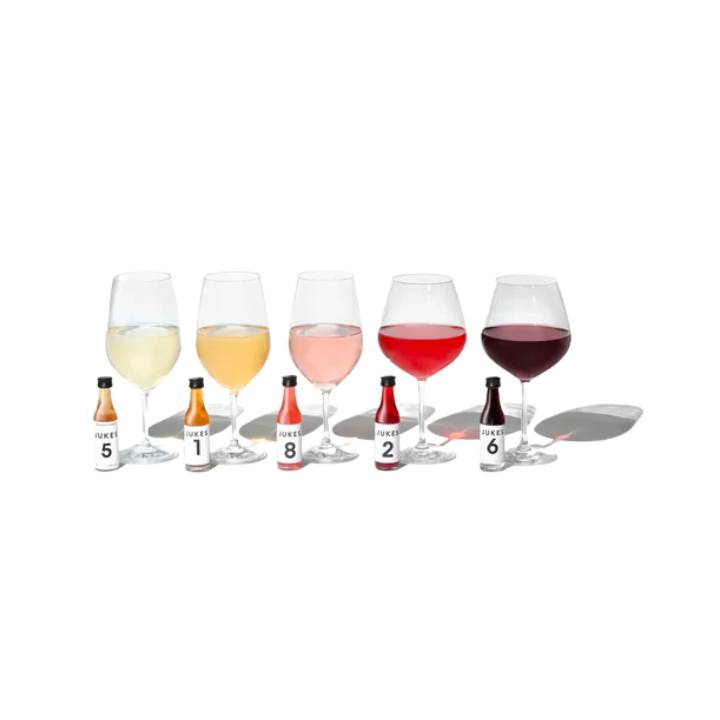 The ultimate Jukes sensory experience, which we believe is the perfect gift for adventurous palates. The box contains two bottles of each of: Jukes 1, 2, 6, 8 and one bottle of our brand-new release Jukes 5.
Jukes 1 'The Classic White': Citrus & herbal.
Jukes 2 'The Bright Red': Autumnal red with red fruit layers and faint smokiness.
Jukes 5 'The Crisp White': Citrus and fresh, with a discreet level of spice.
Jukes 6 'The Deep Red': Fruity, deep & spicy.
Jukes 8 'The Rosé': Perfumed and refreshing with a dry finish, bringing a little slice of Provence into your lives.
Jukes are healthy, sophisticated and organic apple cider vinegar-based drinks:
9 x 30ml bottles
Alcohol free
Organic Apple Cider Vinegar based, Vegan and Pasteurised
Low Calories (13Kcal per glass when mixed)
Made in London
1 bottle of Jukes makes two 125ml glasses. First pour 125ml of chilled still, sparkling or even tonic water into a wine glass, then pour in half a bottle of Jukes. Stir, taste and then adjust to your palate. 
Refrigerate the bottle once opened.