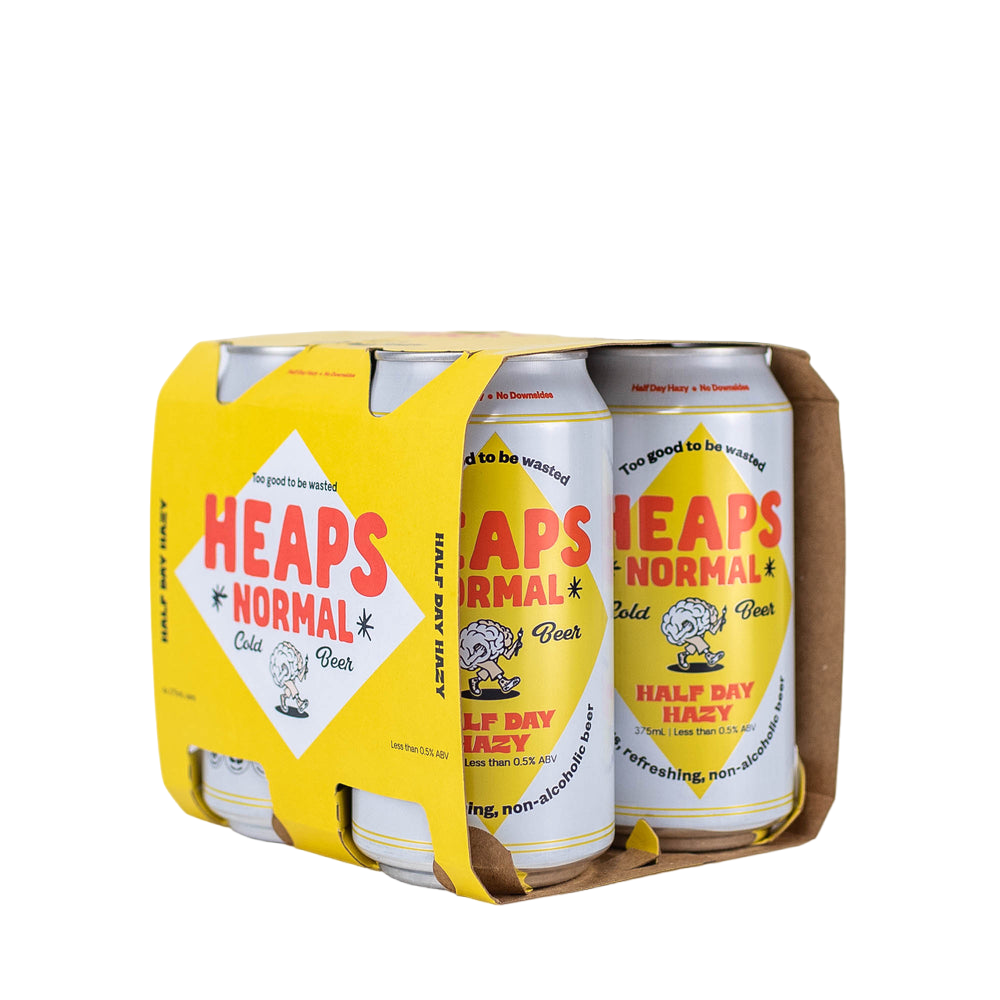 Heaps Normal Half Day Hazy
The Half Day Hazy, perfect for every occasion. Be it an extended holiday sesh with your pals or feet up in your favourite solo spot, this fruity hazy pale ale lets your heart escape while still letting you wrap up a hard day's work.
Heaps Normal was co-founded by four mates, each with their own reasons for wanting to reduce their alcohol consumption. Whether you've got a half day off or a half day left, our tropical sunshine in a can will take you halfway to a holiday.
Volume: 4 x 375ml
ABV: <0.5%