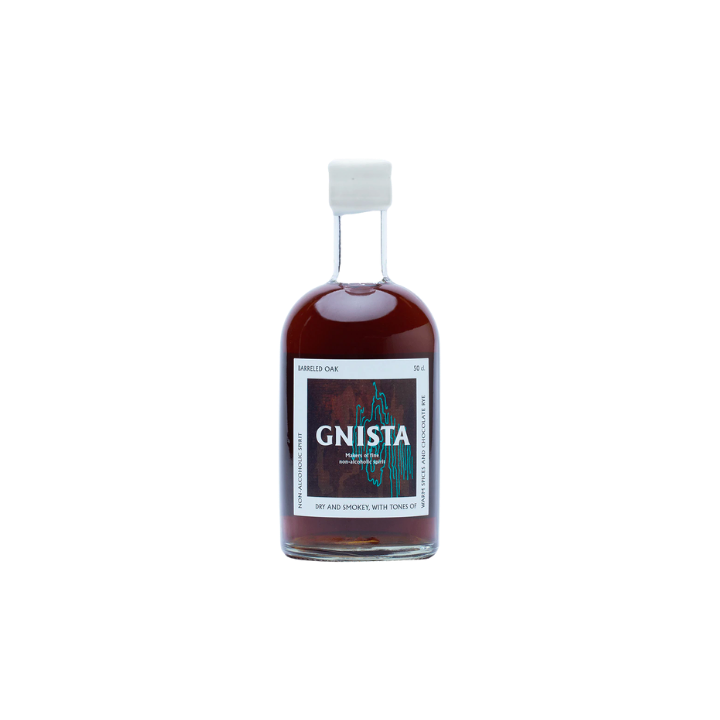 Party like there's a tomorrow - the world's first non-alcoholic spirit that truly resembles a fine spirit. 

Gnista (Swedish for "spark") was born out of the sense that people deserve something better. 
Made by hand in small batches in Skåne, Sweden, a unique combination of traditional spirit making techniques (including maceration, barrel aging, distillation, filtration and proprietary extractions), gastronomy and state-of-the-art technology are used.
Organic when better and grown locally when possible, only the highest quality herbs, spices, roots, peppers and flowers are used. 
The result is the first non-alcoholic spirit which resembles the flavour depth, complexity and intensity of alcohol. 
Barreled Oak
Profile: A pleasant sweet wood and slightly earthy aroma on the nose; a pleasant bitter, sweet and salty bite and notes of rye, chocolate and warm spice on the palate. 
Volume: 500mls
Serve: Just like any smokey spirit. Except it's not. Brilliant on the rocks or mixed with soda.