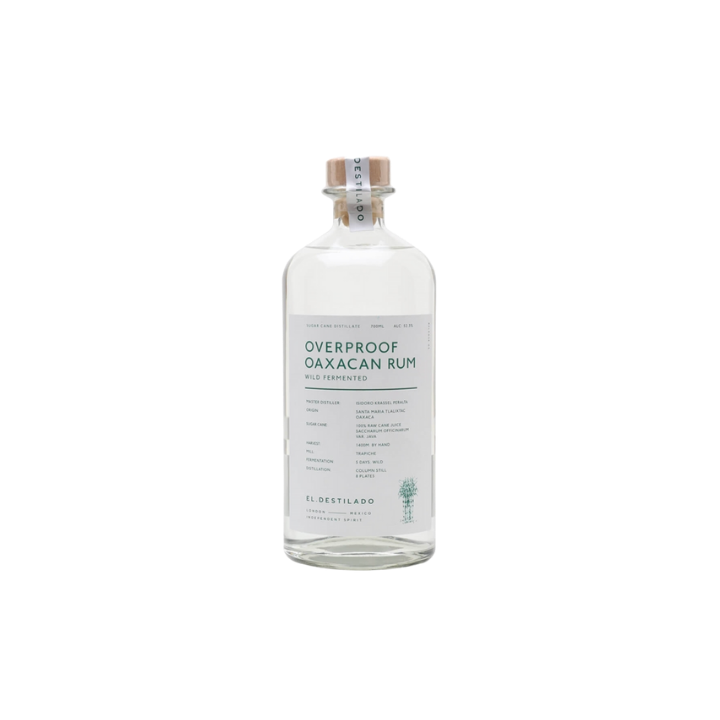 El Destilado Overproof Oaxacan Rum
Our still strength overproof version of Isidoro's wild fermented raw cane juice rum, un-proofed at 52.3% ABV, this bigger and more silky rum is an absolute banger.
The high altitude causes the Java sugar cane varietal to have a longer growth cycle (around 18 months) than at sea level. The low temperature, especially at night also results in a slower fermentation process (all wild yeast), giving the finished product it's own distinct flavour and aroma profile.
Master Distiller: Isidoro Krassel Peralta 
Origin: SAnta Maria Tlalixtac, Oaxaca
Sugar cane: 100% raw cane juice - Saccharum Officinarum, Variety Java
Harvest: 800-1400m altitude. By hand. 
Mill: Gas-powered Trapiche 
Fermentation: 120hrs, low temperature
Distillation: 8 plate column still

Notes: Stone fruit - apricot. Ripe banana, cut grass, lactic. 
Volume: 700mls
ABV: 52.3%