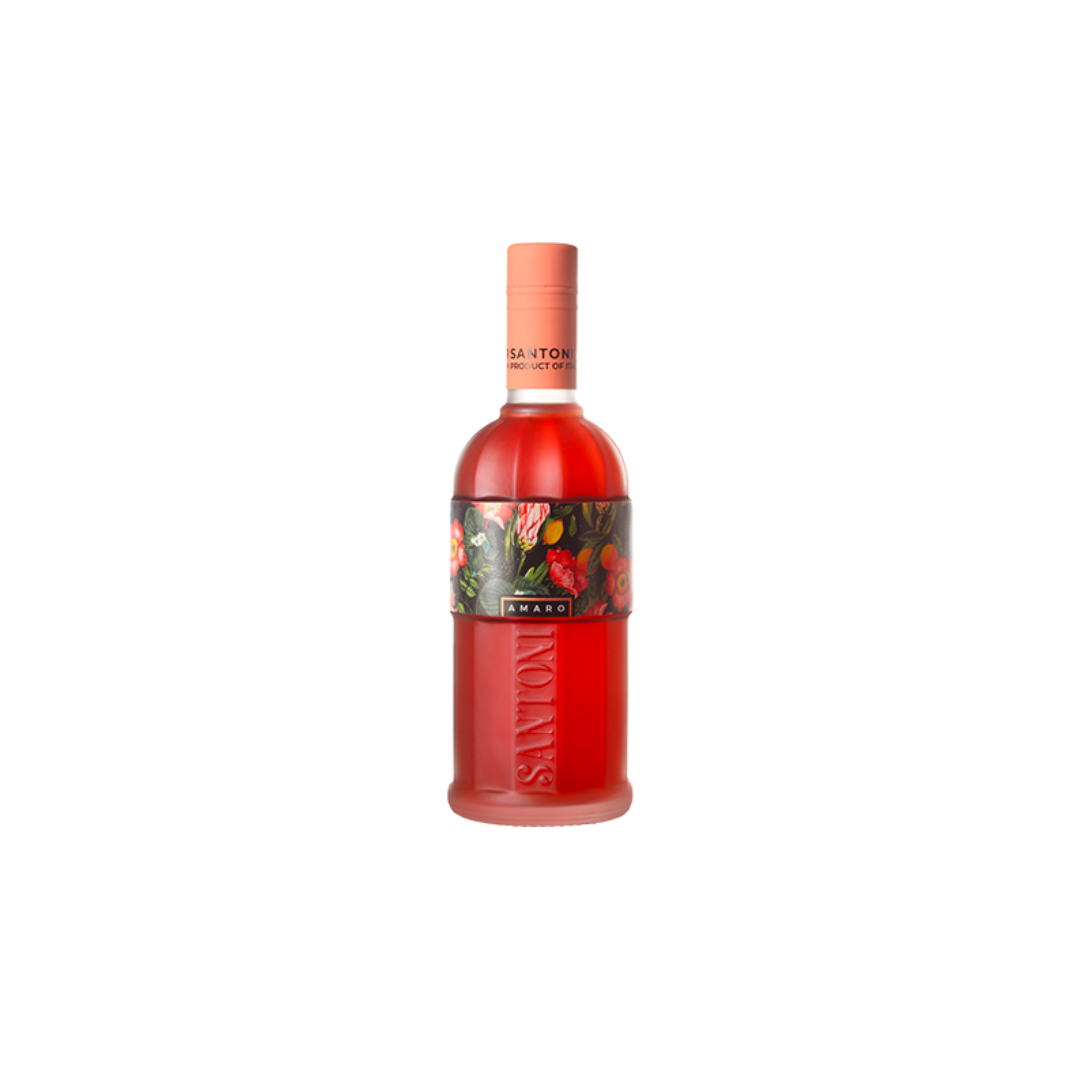 AMARO SANTONI, THE APERITIVO BORN IN FLORENCE.

Amaro Santoni is a top-quality liqueur made with 34 herbs, inspired in one of the most private and personal recipes of Gabriello Santoni, created in 1961.
A new way to drink, for those who love the original taste of life. With its moderate alcohol content of 16%, it is ideal for savouring in a versatile manner day or night. Exquisite for sipping in the tranquility of your home, great for sharing when out with friends. Fragrant and light, Amaro Santoni expresses its flavours in a captivating and modern way. An original product brimming with charm, to drink on its own or to savour through the creations of mixologists all over the world.
The history of Tuscany over the last 6 centuries has inspired the Italian "Gusto" we know today. Gabriello Santoni during the wondrous Dolce Vita Time has crafted this unique blend of precious and iconic botanicals; Rhubarb Root, Iris Flower and Olive Leaf creating a contemporary and delightful Dolce-Amaro Aperitivo.
Notes: Delicate and complex on the palate, with medium intense spiciness, plus herbaceous and floral notes, followed by citrusy and bitter sensations.
Volume: 500mls
ABV: 16%
Serve: Over ice, with tonic water or in cocktails