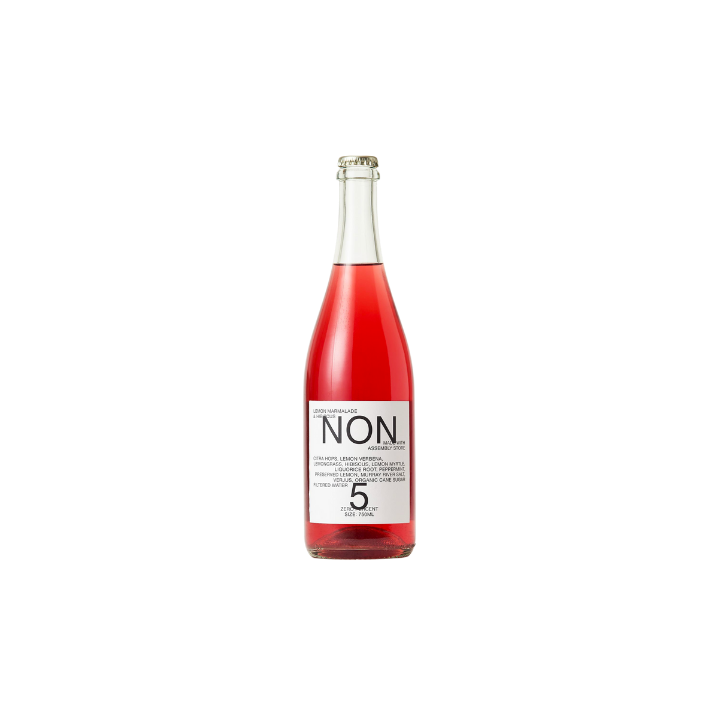 NON5 Lemon Marmalade & Hibiscus
Lightly carbonated, similar to a pétillant farm-house gose. Dry herb, leaf and citron grasses fill the palate and are tied with aromatic citra hops to create a balanced mouthfeel. Slightly bitter and acidic finish encourages drinkability. Preserved lemon is used to add more depth from fresh pith while and hops are dry hopped to add subtle levels of alpha acid. This drink is refreshing, light and perfect for the summer.
Profile: Tart native citrus, menthol bouquet, bitter hops. 
Ingredients: Citra Hops, Lemon Verbena, Lemongrass, Hibiscus, Lemon Myrtle, Liquorice Root, Peppermint, Preserved Lemon, Murray River Salt, Verjus, Organic Cane Sugar, Filtered Water
Volume: 750mls