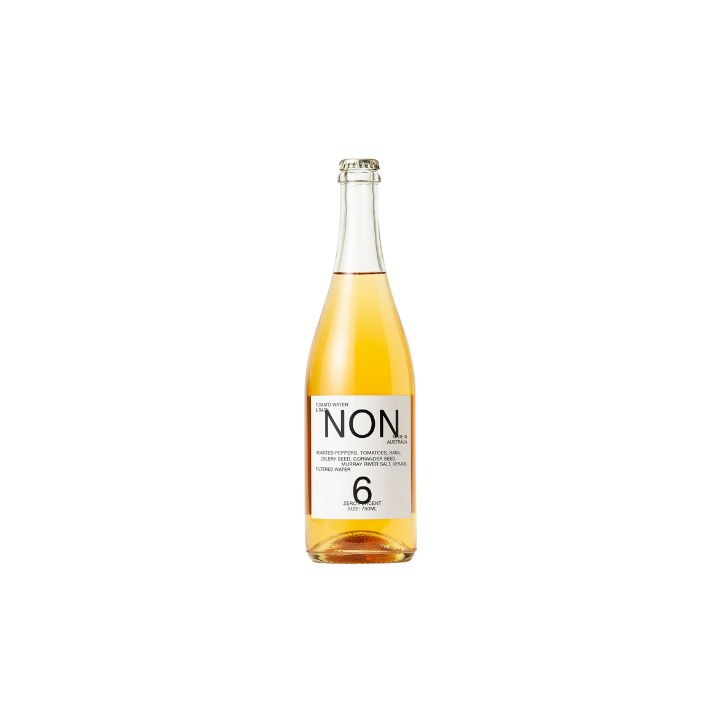 NON6 Tomato Water & Basil
Still, non-carbonated, similar to a skin-contact Sauvignon Blanc. Sweet umami notes give way to light salinity, with tannin provided by tomato skins. Perfect o pair with bold flavoured cuisines such as Italian, Mexican or South American dishes with some chill heat. 
Profile: Bright verdant nose with a silky mouthfeel. Umami-rich salinity. Crisp finish.
Ingredients: Roasted Peppers, Tomatoes, Basil, Celery Seed, Coriander Seed, Murray River Salt, Verjuice, Filtered Water
Volume: 750mls